Free Annual Sampler
We've put together a collection of free Annual issues that have been released over the years fully updated for CC3+. You can download them to get an idea of what the Cartographer's Annual is about and what kind of resouces it offers:
Sampler Content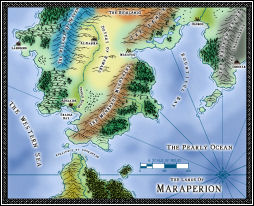 The style pack Sarah Wroot Overland gives you all the tools to create maps similar to the work of master illustrator and cartographer Sarah Wroot.
The map pack "Battle Maps" contains several examples, templates and instructions on how to create your own miniatures map for your gaming table.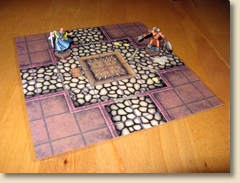 The December special issue contains a tutorial pack on creating quick and easy geomorphic Battles Tiles, complete with video tutorials by Joseph Sweeney.
The style pack Overland Hex Maps gives you the winning entry of the 2010 user sugestions vote.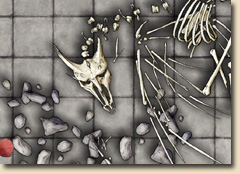 The style pack Jon Roberts' Dungeons contains a new drawing style for dungeon floorplans and battlemaps.
The symbol and texture pack High Space SciFi Tiles contains hundreds of new textures and symbol, accompanied by video tutorials by Joseph Sweeney.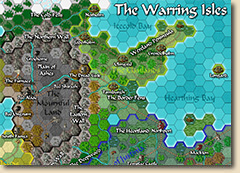 The CC3 Hex style has been incoprated into CC3+ already, but this free issue contains additional examlpes, and a mapping guide that takes you through the mapping process and shows you how to integrate existing CC3 symbols into its hex maps.
The Village Barm is a ready to print paper model building created by Joachim de Ravenbel with the Krom Village Diorama resources of the Annual 2014.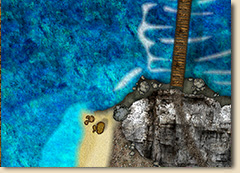 This follow-up from the "Deluxe Battle Maps" set of December 2015, and includes six, highly detailed battle maps created with the techniques described in that issue's mapping guide. All of them have been professionally produced for Pelgrane Press' Battle Scenes source books by Ralf Schemmann and come both in CC3+'s own format and as high-resolution PNG bitmap files.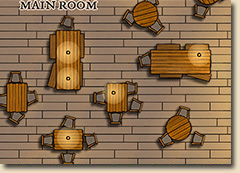 Naomi VanDoren awed us with her map work on Pelgrane's battle scenes book, so we were very happy when she agreed to creating a floorplan-style based on her work. It gives you a great selection of floorplan symbols and bitmap textures to create maps in Naomi's clear and beautiful style. The accompanying mapping guide takes you through creating a complete building including the surrounding outdoor area.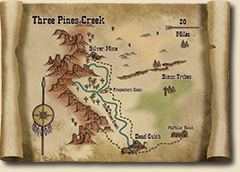 The 2017 bonus issue contains a set of bitmap artwork by Sue Daniel, comprising scroll and parchments backgrounds as well as paper textures. Sue's parchments is the perfect texture pack to enhance your maps with stylish backgrounds and beautiful bitmap fills. These can be used with all available styles in Campaign Cartographer 3+ and the accompanying mapping guide explains how to do that.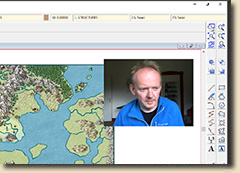 The October issue of the Cartographer's Annual 2018 we produced an hour-long tutorial to show you how to create an overland map from start to finish, using the Mike Schley Overland style. Also included is the detailed tutorial map we created in the video.
If you are interested in more video tutorials, check out the the Live Mapping series we started in 2020 on YouTube.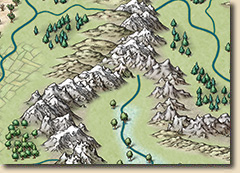 The bonus issue of the Cartographer's Annual 2019 added drawing tools for mountain ranges, woodlands and other terrain types to the overland styles of CC3+.
Made possible by a recent update to CC3+, these tools allow symbol placements along lines and in areas to create natural landscapes.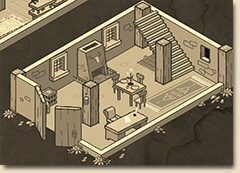 The December issue of the Annual 2020 includes an isometric floorplan style by Kawe Weissi-Zadeh a clear and beautiful set of bitmap symbols that let you build interiors of small and medium buildings.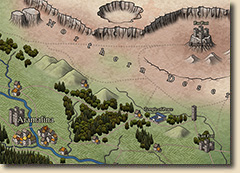 The May issue of the Annual 2021 is a full-blown overland style by Sue Daniel containing many original bitmap symbols and textures.