The Cartographer's Annual Vol 5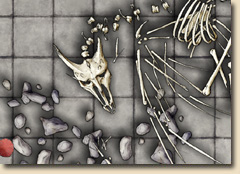 Free Issue
To celebrate more than 50 individual Annual issues, and to make one of Jon Roberts' amazing map style available to everyone, we've made the the June issue of 2011's Annual available for free. Use this opportunity to see what the subscription has to offer!
June '11
The June issue of the Annual 2011 brings you a new drawing style from master cartographer Jon Roberts. This time he goes for dungeon maps with his beautiful artwork.
Check out his large-scale example pdf: The Crossroads Inn (A2 pdf).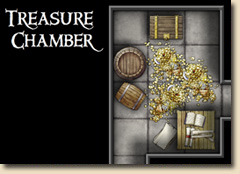 This drawing style brings you a full set of dungeon symbols together with beautiful textures to create your own dungeon maps. Imperial and metric templates as well as a comprehensive mapping guide make creating miniature scale maps a breeze.
The style pack Jon Roberts Dungeons includes
1 new drawing style
2 new template wizards
149 new bitmap symbols
41 new bitmap textures
176 new drawing tools
2 new effect settings
2 example maps (fcw and png format)
1 new true type font
1 4-page mapping guide
Download and Install
Download and use of the Free Annual Issue 54 artwork within or without Campaign Cartographer is subject to this End-User License Agreement.
Download Issue 54 - Style Pack "Jon Roberts' Dungeons" and run the exe file. Follow the on-screen instructions to install it.
Windows 7 and Vista users: Please right-click the saved exe file and choose "Run as Administrator" to execute it.
Mac users, please download and unpack this plain zip-file: Download Issue 54 - Style Pack "Jon Roberts' Dungeons".