Perspectives 3 Key Features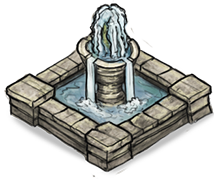 Perspectives 3 is the new version of our isometric map add-on (formerly Perspectives Pro). It enables you to rapidly and simply create realistic 3D isometric views of your floorplans. Perspectives 3 is very easy to learn, yet powerful.
Powerful 3D drawing tools for creating floors, walls, rooms and buildings in isometric perspective.
More than 800 color bitmap symbols in 2 different styles, created by Herwin Wielink and Kai-Uwe Wallner. Each symbol comes in 8 or 4 different isometric views. One style set matches the bitmap style from Dungeon Designer 3.
More than 1000 isometric vector symbols in color and in black & white, matching the vector style from Dungeon Designer 3.
An Essentials guide introducing you to creating isometric drawings with Perspectives 3.