Key information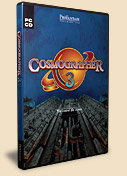 System Requirements
A working installation of Campaign Cartographer 3
400Mb of hard drive space
Content
Cosmographer 3 includes new templates, map styles, drawing tools, textures, and several thousand symbols to create and detail galactic, sector, system, planetary, regional, starport and starship plans for any game set in space.
Starship Deckplans
Automatically create multideck starship drawings, all linked together, in a choice of styles.
Draw one side of a hull with straight and curved elements, and see it mirrored in real time.
Lay out corridors, pipes and similar stuctures with perfect corners and angles using connecting symbols.
Starmaps
Solar Systems
World and Surface Maps
Cosmographer and Traveller® support
Cosmographer has been approved for use with Traveller® and comes with numerous templates and examples for your mapping needs in the universe of the Third Imperium and other Traveller settings. Best of all, you can import Traveller system data into Cosmographer 3 templates and create maps of your favorite sectors with just a few mouse clicks.
Thousands of symbols
Cosmographer 3 provides a huge number of vector and bitmap symbols for use in a large variety of maps. The following is a selection of available catalogs: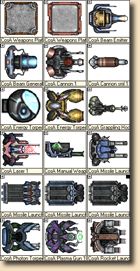 Deckplans
Passageways
Up and down
Wall features
Command stations
Engineering
Weapons
Pipes and cables
Furniture
Medical
Cargo
Personal items
Deckplan geomorphs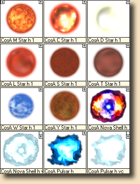 System, Sectors and Galaxies
Star (as normal and 3d symbols)
Planets (as normal and 3d symbols)
Traveller Sector Data
Stellar-classification
Starship counters
Cosmic bodies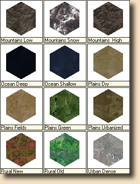 Planetary and Regional
Overland hex painter
Overland detail
Transport networks
Vehicles
Buildings
Building frills
Hazards
Cosmographer 3 includes:
Instant download of Cosmographer 3
The Cosmographer Essentials booklet in Adobe PDF format (upcoming)
Entitlement to download free update packs from the web
90 days web-based technical support