Cartographer's Annual 2023 Content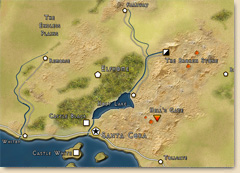 January
For the January issue of the Cartographer's Annual 2023 we start with a redo and expansion of the 13th Age overland style, tentatively dubbed 14th Age Overland.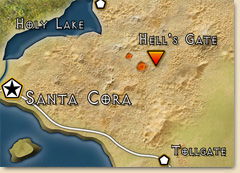 The iconic style by Lee Moyer is expanded significantly with more than double the number of symbols and and more bitmap fills than it previously had. It will also be updated with the latest sheet effects and symbol placement drawing tools.
The style pack 13th Age Revisited includes
1 expanded and recreated drawing style "13th Age Revisited" by Lee Moyer
68 new drawing tools
2 new templates (imperial and metric)
38 bitmap fills
139 bitmap and vector symbols in 8 catalogs
1 6-page mapping guide
1 example map (FCW and JPG format)
1 effects setting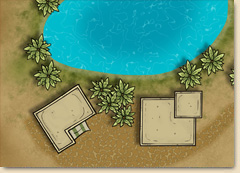 February
Pär Lindström has created a new town and village style for the February issue. It lets you draw beautiful oasis settlements with serene palm trees lining refreshing pools of water in Pär's iconic handdrawn style.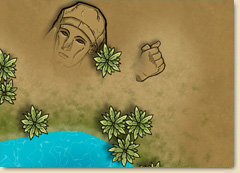 The style's symbols buildings, tents, trees, wells and pools, along with ancient and mysterious ruins of civilizations long vanished under the sands of the desert.
The style pack Desert Oasis includes:
1 new city drawing style "Desert Oasis" by Pär Lindström
73 new drawing tools
2 new templates (imperial and metric)
17 new bitmap fills
150 bitmap symbols in 6 catalogs
1 5-page mapping guide
1 example map (FCW and JPG format)
2 effect settings
2 new city street settings
2 new city house setting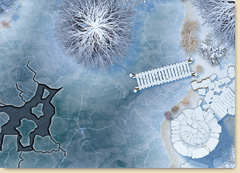 March
For the March issue of the Annual 2023 Sue Daniel is back with a glorious new battle map style for those wintry excursions. See how her forest path of 2022 turn into new winter trails.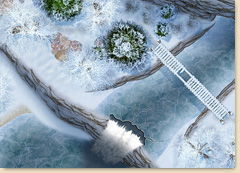 Compatible with Sue's Forest Trail style form last year's Annual, Winter Trails contains everything you need to draw snow-covered outdoor maps for those encounters in the woods.
The style pack Winter Trail includes
Details to be anncounced.
Further ahead
To be announced.
This is our 17th annual and many of our customers have repeatedly subscribed from the beginning. Every year we balance the content so that the Cartographer's Annual is excellent value no matter how you use CC3+.
Delivery
The annual comes in twelve issues, delivered by download. To access the downloads, subscribe for the year and then add the serial number you receive to your ProFantasy registration. All available issues are immediately downloadable.
At the end of the year we roll the twelve issues into a single downloadable volume, also available from your registration.