Cartographer's Annual 2021 Content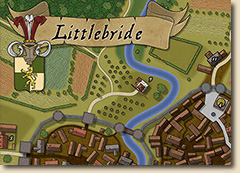 January
For the January issue of the Cartographer's Annual 2021 we present a new city style by long-time subscription contributor, Pär Lindström.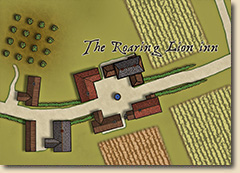 The beautiful and whimsical Fantasy Town style, let's you quickly create small to medium settlements, from hamlets and villages to town and small cities. It also pairs perfectly with Pär's City Ruins style from the previous year.
The style pack Fantasy Town includes
1 new city drawing style
57 new drawing tools
2 new templates (imperial and metric)
188 new bitmap symbols
22 new bitmap fills
1 6-page tutorial and mapping guide
2 example maps (PNG and FCW format)
2 new effect settings
10 new street settings
12 new house settings
1 new true type font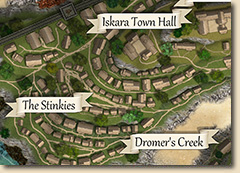 February
Sue Daniel has prepared a set of banner and seal symbols to be used on any of the existing map styles. The set is universally applicable on any map where you need labels with a elaborate background.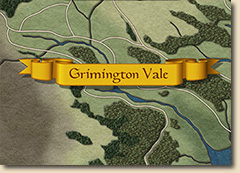 The banner symbols are variable in length and color, so they can be adjusted for any label length, text size and and coloring.
The symbol pack Banners and Seals includes: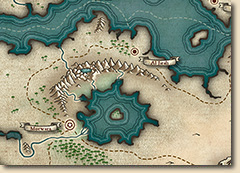 March
The March issue of the Annual 2021 contains a new overland style by community member Medio.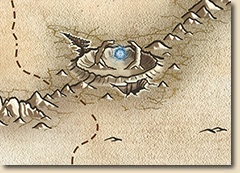 Based on a heavily modified Worlds of Wonder style, Erdan Worlds, contains symbols for a lot of wondrous map features, like flying islands and huge maelstroms.
The style pack Erdan Worlds includes
Further ahead
To be announced.
This is our 14th annual and many of our customers have repeatedly subscribed from the beginning. Every year we balance the content so that the Cartographer's Annual is excellent value no matter how you use CC3+.
Delivery
The annual comes in twelve issues, delivered by download. To access the downloads, subscribe for the year and then add the serial number you receive to your ProFantasy registration. All available issues are immediately downloadable.
At the end of the year we roll the twelve issues into a single downloadable volume, also available from your registration.