Cartographer's Annual 2020 Content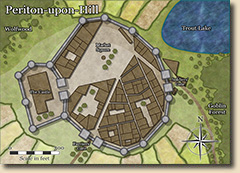 January
For the January issue of the Cartographer's Annual 2019 we present a combined tutorial and style pack, importing maps from Watabou's amazing medieval Fantasy city generator into CC3+, applying a City Designer 3 style and expanding it with CC3+'s tools.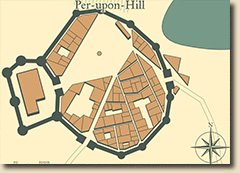 The pack Watabou Cities contains instructions on how to convert an svg file into an import CC3+ can understand, templates to import the into, and the intructions, tools and bitmaps to convert the result into a beautiful CC3+ map.
The style and tutorial pack Watabou Cities includes
1 new city drawing style
30 new drawing tools
2 new templates (imperial and metric)
50 bitmap fills
1 5-page tutorial and mapping guide
2 example maps (PNG and FCW format)
1 new effect setting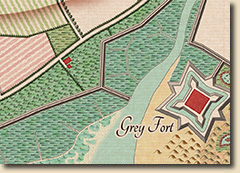 February
Sue Daniel has painstakingly recreated the style of early modern cartographer Joseph de Ferraris and we are proud to present it as the February Annual issue.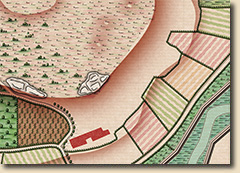 Dozens of beautiful fill styles and symbols in amazing detail define the first large-scake systematic mapping in Western Europe executed by Ferraris and you'll be able to draw your own maps in this unique style.
The style pack Ferraris Style includes:
1 new city (local area) drawing style
85 new drawing tools
2 new templates (imperial and metric)
34 bitmap fills
269 new bitmap symbols in 6 catalogs
1 12-page tutorial and mapping guide
1 example map (PNG and FCW format)
1 map legend part (PNG and FCW format)
5 new Symbols Along and Symbols in Area settings
2 new effect settings
1 new true type font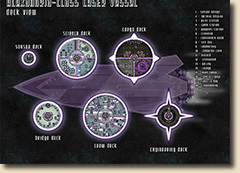 March
The March issue of the Annual 2020 contains a detailed set of deckplans for an explorer-type starship (Alexandria-class in Pelgrane Press' Ashen Star rpg) created with Cosmographer 3, as well as a large set of bitmaps for modern and sci-fi maps.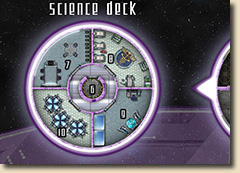 Each deck is rendered in loving detail and is accompanied by a description of the various features, functions and layout. The plans come exported in a variety of hires formats for immediate use at the table or in virtual tabletops, and can of course be edited and expanded upon in CC3+.
The map and tutorial pack Alexandria-class Starship includes
1 starship exterior drawing (FCW and PNG format)
1 starship deckplan drawing (FCW and PNG format)
1 6-page starship description
186 bitmap fills
2 bitmap fill overview/insertion drawings (imperial and metric)
1 4-page tutorial guide
1 new true type font
Further ahead
To be announced.
This is our 14th annual and many of our customers have repeatedly subscribed from the beginning. Every year we balance the content so that the Cartographer's Annual is excellent value no matter how you use CC3+.
Delivery
The annual comes in twelve issues, delivered by download. To access the downloads, subscribe for the year and then add the serial number you receive to your ProFantasy registration. All available issues are immediately downloadable.
At the end of the year we roll the twelve issues into a single downloadable volume, also available from your registration.