Free Monthly Content
Note: The dungeon and floorplan symbols created by Mike Schley fit his "Dungeons of Schley" style perfectly, which is included in Symbol Set 4. The example maps that come with the free symbols use this style, and you will need SS4 to see them properly. The symbols themselves are usable on their own though.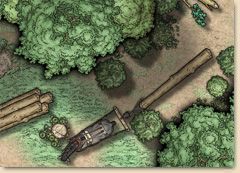 June 2022
Our selection of free Dungeon symbols by Mike Schley starts with all you need for a small woodcutter's camp and work place.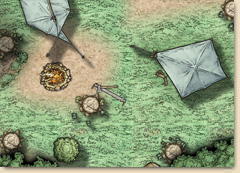 Tools, tree stumps, logs, tents and draft horse you need to pull the logs out of the woods are all there for you to build your battle map with.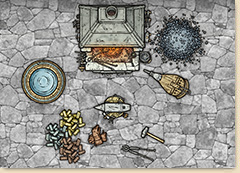 July 2022
Venturing from the woods into the nearest village, the July set of symbols contains the tools and supplies for the local smith's workshop.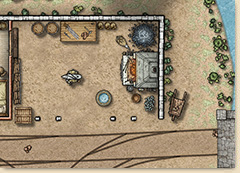 Forge, anvil, tools and coals, plus ingots of metal and other supplies make up the 20 symbols of this catalog for the Dungeons of Schley style.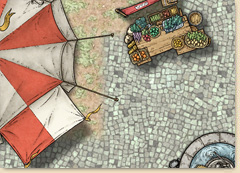 August 2022
A village needs a market of course, where farmers sell their produce, villagers shop for essentials, and adventurers stock up on magic items for the next dungeon.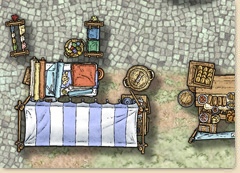 This month brings you 28 symbols market stalls, various kinds of merchandise a large market tent, speaker's platform and a lovely pillory to publicly shame any lawbreakers.
Delivery
The monthly content is always available as a single download file (MonthlyContent2022.exe) under the Campaign Cartographer 3+ downloads on the registration page. Just log in to your account and download it from there.