Heraldry Symbol Catalog
This is a symbol catalog especially designed for creation heraldic shields for use within CC3 maps. Contents: -19 Shield frames -37 High-Resolution Varicolor PNG symbols to add to your shields -9 PNG High-Resolution PNG symbols to add to your shields. Frames are exploded upon placement on a map, allowing you to fully customize the color combinations to your needs. *Original vector art for symbols gathered from WikiMedia and NBOS' Fractal Mapper.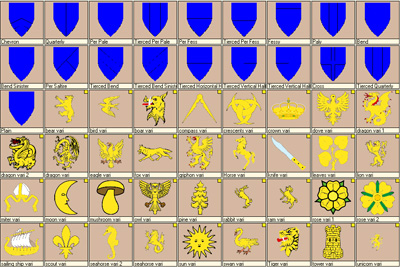 Even if you don't own Campaign Cartographer, you can view and print any of these maps using CC3 View, the free CC3 Printer and Viewer, downloadable here.