Cartographer's Annual 2019 Content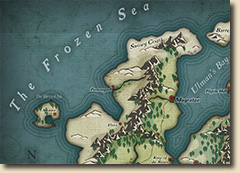 January
For the January issue of the Cartographer's Annual 2019 we present a new overland style from CC3+ based on some beautiful bitmap textures combined with vector symbols for both quick and beautiful map-making.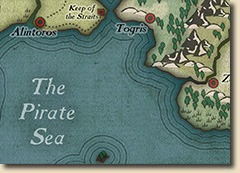 The style and tutorial pack Worlds of Wonder contains all the templates, symbols and tools for you to create beautiful maps, and the accompanying mapping guide/tutorial includes a detailed look at how to contruct such overland maps.
The style pack Worlds of Wonder includes
1 new overland drawing style
30 new drawing tools
2 new templates (imperial and metric)
120 new symbols in 7 catalogs
7 new bitmap fills
1 4-page mapping guide
2 example maps (PNG and FCW format)
1 new effect setting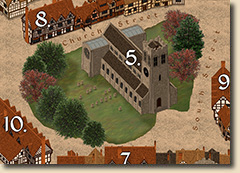 February
A set of symbols to create isometric city villages, towns or neighborhoods. Created by Sue Daniel as true 3D designs, these symbols are aimed at making isometric street layouts quick and easy to construct.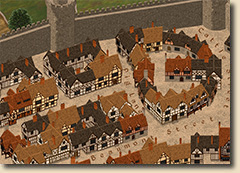 The symbols are designed based on real-world Tudor-style houses and will fit together seamlessy at various angles, allowing the user to create streets lined by adjoining houses.
The style pack Isometric Town includes:
1 new city drawing style
2 new templates (imperial and metric)
223 new symbols in 1 catalog
29 new bitmap textures
2 examples maps (JPG and FCW format)
1 new effect setting
1 5-page mapping guide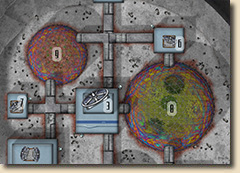 March
A gorgeous set of sci-fi maps depicting an base on a hostile planet showing exterior views, aboveground floorplans and underground levels. The accompanying styles can be used even without Cosmographer 3.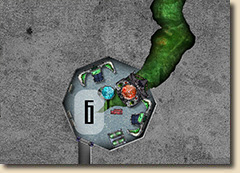 The included mapping guide explains how to use the floorplan style to create the exterior view and convert the same into the basis for the floorplan layout. The style can easily be expanded with the artwork includes in Cosmographer 3.
The map and style pack SciFi Bases includes
1 new floorplan drawing style
2 new templates (imperial and metric)
81 new drawing tools
70 symbols in 1 catalog
59 bitmap textures
5 examples maps (JPG and FCW format)
4 new effect setting
2 fonts
1 7-page mapping guide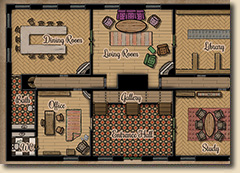 April
Pär Lindström designed a floorplan drawing style for houses and mansions very well suited for early modern and/or horror genre games. We are calling it the the "Moody Mansions" style.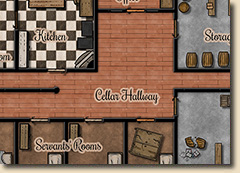 The included mapping guide guides you through the planning, layout and detailing of a full mansion floorplan.
The style pack Moody Mansions includes
1 new floorplan drawing style
2 new templates (imperial and metric)
about 30 new drawing tools
about 100 new symbols
12 new bitmap textures
1 examples map (JPG and FCW format)
1 5-page mapping guide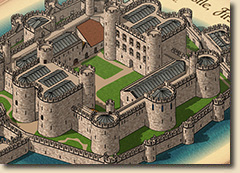 May
In May we present a full-mapped real-world castle: Beaumaris Castle in Wales. Completely re-worked from the version in Source Maps: Castles by Sue Daniel, it contains detailed floorplans of all the fortress' levels and a 3d View.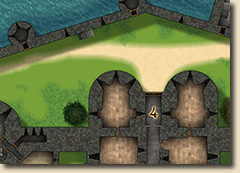 The castle parts are also organized in such a way, that you can build your own designs in different configurations.
The map pack Beaumaris Castles includes
4 castle floorplans
1 castle 3D View
more details to be announced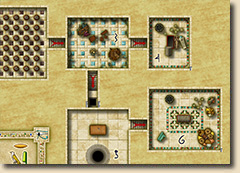 May
For June are looking for to a new contributor to the Cartographer's Annual Sebastian Breit of Foreign Worlds. Sebastian is a freelance cartographer with a great portfolio of fantasy maps.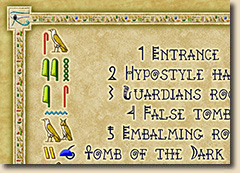 He will be creating a full overland style for the Annual, which we will of course accompany by a mapping guide.
The style pack Foreign Worlds includes
Further ahead
To be announced.
This is our 13th annual and many of our customers have repeatedly subscribed from the beginning. Every year we balance the content so that the Cartographer's Annual is excellent value no matter how you use CC3+.
Delivery
The annual comes in twelve issues, delivered by download. To access the downloads, subscribe for the year and then add the serial number you receive to your ProFantasy registration. All available issues are immediately downloadable.
At the end of the year we roll the twelve issues into a single downloadable volume, also available from your registration.