The Cartographer's Annual 2018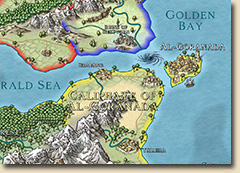 October '18
For the October issue of the Cartographer's Annual 2018 we've produced an hour-long tutorial ourselves to show you how to create an overland map from start to finish, using the Mike Schley Overland style. Also included is the detailed tutorial made we created in the video.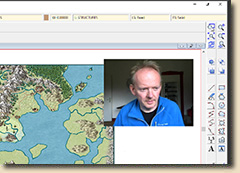 As this is a first for us we are very much interested in your feedback. Is the presentation at 1080px (make sure to use full-screen) okay? Do you need more detail for the commands used? Would rather see long tutorials like this, or shorter pieces explaining individual commands? Send us an email or comment on the ProFantasy blog.
This Annual issue is now freely available:
You can also download the offline version, which includes the example map produced in the video.
The tutorial pack Overland Video Tutorial includes
1 hour-long video tutorial on using the Mike Schley Overland style
1 example map (FCW and PNG)