The Cartographer's Annual 2018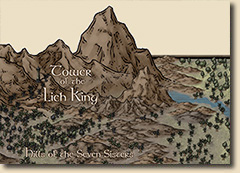 March '18
For the March issue Christina Trani (Lorelei in the Profantasy community) has created a series of thematic map with her signature attention to detail and beauty, as shown in her mapping work on the Community Atlas project and the Fire & Faith sourcebook from Pelgrane Press.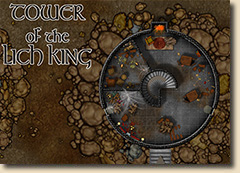 The map collection "Curse of the Lich king" takes an adventuring party through the cursed lands surrounding the lair of the eponymous undead, through his crumbling tower into the underground vault of death and decay. Everything is ready for the heroes to explore and loot - and possibly perish in it.
The map pack Curse of the Lich King includes
Four high-detail maps in DM and player versions (FCW, PNG and PDF formats).
3-page mapping guide, detailing the styles and add-ons used on the respective maps.
1 new symbol catalog containing 4 custom symbols created for this map.