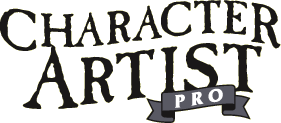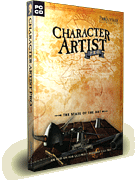 Character Artist Pro Summary
Character Artist is the "add-on" to CC2 for drawing character portraits and creating stand-up figures and game counters. It contains more than 17,000 symbols plus templates and powerful new tools for creating and editing your own symbol catalogs.
Character Artist's symbol catalogs include a variety of races, poses and styles of armour and clothing. A number of examples are supplied, as are a selection of predrawn monsters and other character examples to get you started. Templates are provided for stand-up counters, wargame-style counters and character sheets for use with the portraits.
System requirements
A licensed, working copy of CC3
30MB hard disk space
Package contents
Reference manual
Character Artist Pro CD-ROM
Entitlement to download free update packs from the web
90 days web-based technical support