The Cartographer's Annual 2016

June '16
The June issue of the Annual 2016 contains a new drawing style by Pär Lindström, designed to map underground realms of regional and larger size.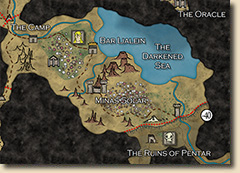 The style consists a mix of overland tools and dungeon terrain, applying the principles of large scale mapping to underground complexes, a first in CC3 drawing styles. Now you can map the Underdark and similar gigantic places under the earth.
The style pack Dungeon Worlds includes
1 new drawing style by Pär Lindström
124 new symbols in 7 catalogs
41 new drawing tools
2 new templates (imperial and metric)
27 new bitmap fills
1 4-page mapping guide
1 example map (PNG and FCW format)
1 new effect setting