The Cartographer's Annual Vol 1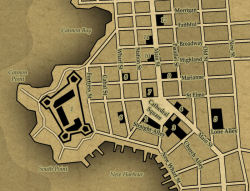 September '07
The September issue of the Cartographer's Annual includes two styles to draw modern type city plans in CC3. One is remininiscent of 18th to 19th century maps, while the second creates the look of contemporary street maps. The former style was pioneered in Campaign Cartographer by Master Mapper Allyn Bowker. Many thanks for the inspiration, Allyn!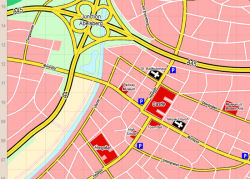 A detailed mapping guide explains how to create maps in the two included styles, and will be generally useful for anyone drawing city maps of his or her own.
For larger examples see the Gallery.
The style pack Modern City Maps includes:
4-page pdf Mapping Guide
2 example maps (fcw, pdf and png format)
2 template wizards
4 templates
2 new styles
44 new drawing tools
35 new symbols (2 catalogs)
2 new effect settings