The Cartographer's Annual Vol 1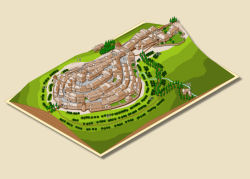 May '07
The May issue of the Cartographer's Annual includes a fully mapped town in ProFantasy's Source Maps style, complete with historical information, NPCs and adventure material. And of course it includes a style guide on how to create this kind of map yourself.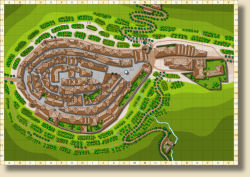 The town included is Panicale, a breath-taking Italian settlement perched on a mountain top, with its medieval character almost perfectly preserved. The historical background included will give you glimpse the politics and intrigues of the Italian city-states.
For larger examples see the Gallery.
Panicale matches the style and setup of the entries in Source Maps: Cities! and combines perfectly with those.
The Map Collection Panicale includes
Detailed 2d and 3d (isometric) maps of the town.
Historical background information
Adventure ideas, plot hooks for the location
NPCs with game stats for 3 systems (d20, Chimera RPG, Savage Worlds)
Mapping Guide to producing 2d and 3d city maps
1 new template wizard
45 city drawing tools